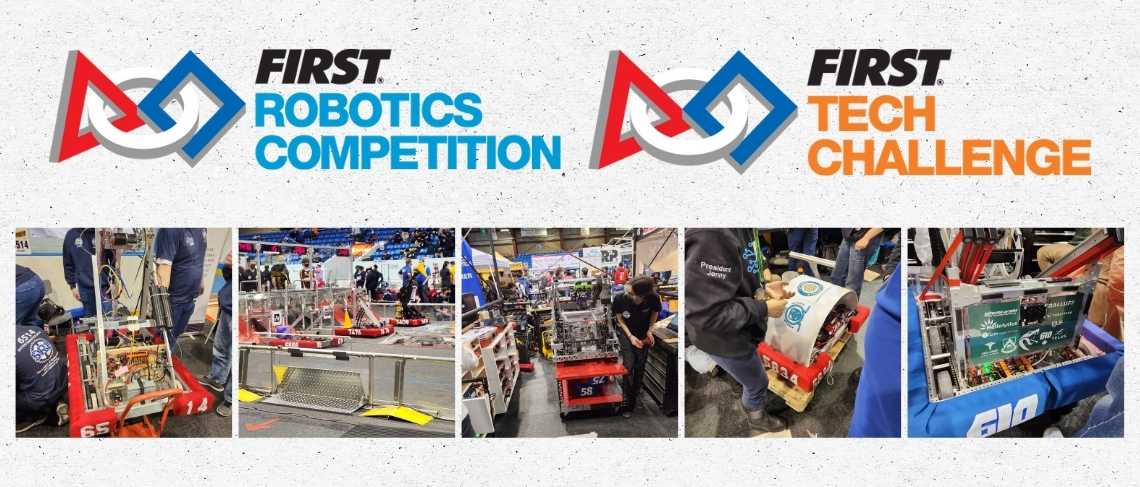 Mississauga, ON - Lakeside is thrilled to announce its sponsorship of not one, but two FIRST Robotics Canada Competition teams and one FIRST Robotics Canada Tech Challenge team. The Falcons of Meadowvale Secondary School, the Gryphon Machine of Glenforest Secondary School, and the Robohawks of Lively District Secondary School have been diligently preparing to participate in The Ultimate Sport for the Mind™.

The FIRST Robotics Canada Competition brings together high-school students who blend the excitement of sport with the challenges of science and technology. These talented students are currently engaged in designing and building industrial-size robots to compete in a demanding field game. Despite limited time and resources, the teams are honing their teamwork skills and showcasing their engineering prowess to deliver their best performance during the competition.

As part of Lakeside's commitment to fostering the next generation of engineers, Lakeside recognizes the value of initiatives like the FIRST Robotics Canada Competition in nurturing students' passion for science, technology, engineering, and mathematics (STEM). By providing support and resources, Lakeside Process Controls aims to inspire young minds and cultivate their potential as future leaders in the engineering field.

About FIRST Robotics Canada

FIRST® (For Inspiration and Recognition of Science and Technology) is a robotics community that prepares young people for the future through a suite of inclusive, team-based robotics programs for ages 4-18 (PreK-12) that can be facilitated in school or in structured afterschool programs. Boosted by a global support system of volunteers, educators, and sponsors that include over 200 of the Fortune 500 companies, teams operate under a signature set of FIRST Core Values to conduct research, fundraise, design, build, and showcase their achievements during annual challenges.

An international not-for-profit organization (501(c)(3)) founded by accomplished inventor Dean Kamen in 1989, FIRST has a proven impact on STEM learning, interest, and skill-building well beyond high school. Alumni of FIRST programs gain access to exclusive scholarships, internships, and other opportunities that create connections and open pathways to a wide variety of careers.