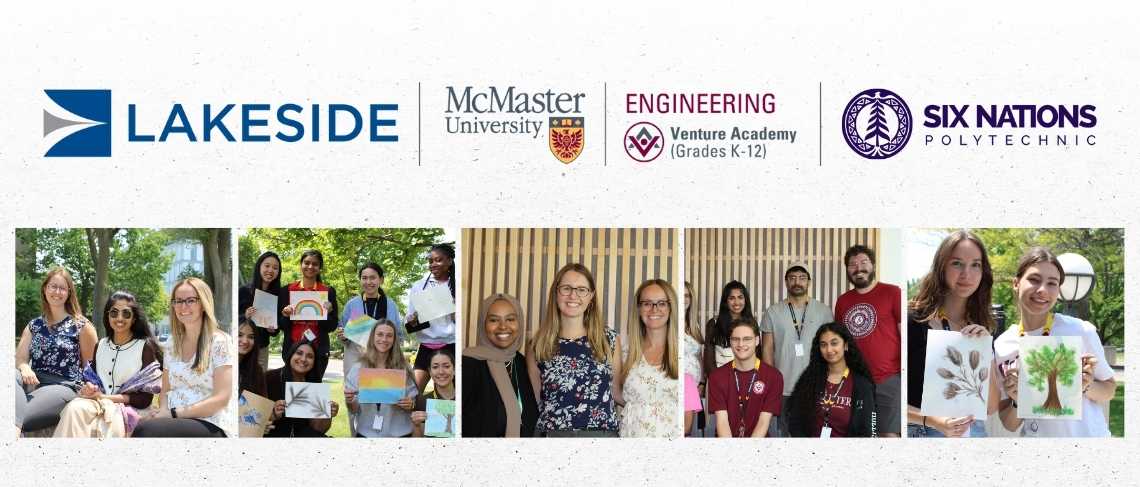 Mississauga, ON - We had an incredible time joining McMaster University's Engineering Outreach Team at the InSTEM Conference! Together with Six Nations Polytechnique (SNP), we embarked on a mission to showcase water pollution solutions to all the talented students.

In a world where climate change poses significant challenges, it's crucial to empower our youth with knowledge about sustainable practices. We were amazed by the enthusiasm and creativity the students displayed during the design challenge. They truly rose to the occasion!

Special thanks to McMaster University, Engineering Venture Academy for having us in on this day to spark curiosity and ignite imagination for the students who attended!

Our team members, Jessica Patel, Christina Bain, and Stephanie Enright, were honored to be part of this event.

We're thrilled about the bright futures that lie ahead for these incredible young minds, and we eagerly look forward to future collaborations. Together, we can make a positive impact on the world and foster a sustainable future!

About McMaster University InSTEM Conference

The Faculty of Engineering at McMaster University, in partnership with Actua and Indigenous Student Services, host a full day conference at McMaster University to engage Indigenous adolescents in engineering and science.

The event will feature a wide array of science and engineering-based activities. The goal of this conference is to expose youth to the enormous opportunities present in the fields of science and engineering and the tremendous impact that Indigenous youth in particular can have on creating a better future for everyone.


About Six Nations Polytechnic

Six Nations Polytechnic is a unique postsecondary organization, recognized by the community, government, and institutions of higher learning, as a Centre of Excellence for Indigenous Knowledge. Established in Canada's most populous First Nation there is no other place where you can invest your time to acquire skills that lead to employment as well as learn about the history, culture and philosophy of Indigenous peoples of the region. Choose Six Nations Polytechnic to study alongside others who believe in Ga'nigohi:yo:/Kanikoriio (Respect and the Good Mind) values and learn together to build a positive future.