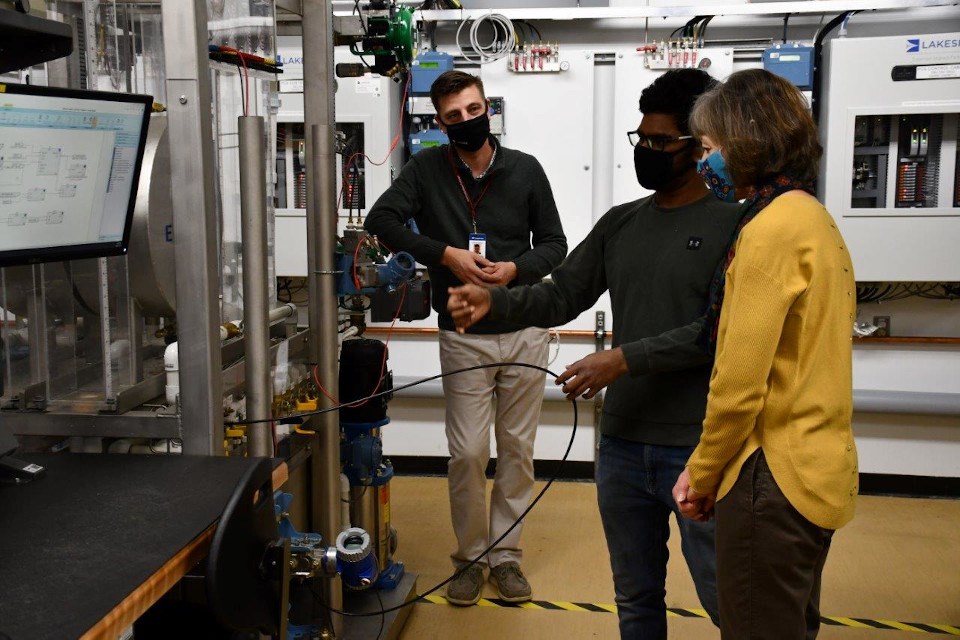 Dec 4th, 2020

Lakeside Process Controls made a significant impact in helping the college renovate their instrumentation lab with modern equipment. This effort is considered a substantial support to the college's Technology, Education and Collaboration Hub. The TEC hub will contribute to the development of skilled, employment-ready technology and trades workforce for northwestern Ontario.

This new lab, dubbed the Lakeside Process Controls Laboratory, was revealed publicly on December 4.

The lab was constructed with remote configuration to support a hybrid learning model of both in-class and online training to provide increased access to lab equipment outside of regular classroom hours. In a news release, the college said the upgraded lab now uses one of the most advanced Distribution Control Systems in the world and, along with new trainers and workstations, is one of the most advanced instrumentations labs in Canada.

Lakeside is a member of the Emerson Impact Partner Network recognizing its proven solution capabilities, local accessibility and consistent engineering practices that produce measurable business results.