CALGARY, CANADA (July 14, 2021) – Emerson Canada today announced the winners of its second annual virtual STEM competition, designed to foster creativity and ingenuity in the areas of science, technology, engineering and math (STEM) for children. This year's participants were encouraged to imagine and create a better post-pandemic world with the goals of advancing clean energy, improving the food supply and strengthening society.
"The presentations were outstanding. We were honoured to have so many mentors encourage the students as well as highly respected judges from science and technology organizations select the winners," said Ryan Garrah, president of Emerson Canada. "With a focus on building a better post-pandemic world, the competition proved that the future is bright when you see the critical thinking, imagination and enthusiasm of all the students."
The competition took place over several weeks and featured submissions from nearly 50 applicants, ranging from six to 16 years of age. More than 22 mentors from five Canadian universities and colleges helped the students think about and refine their ideas and presentations. Submissions were reviewed by the judges, with the top five finalists from each category selected to present their project via live video.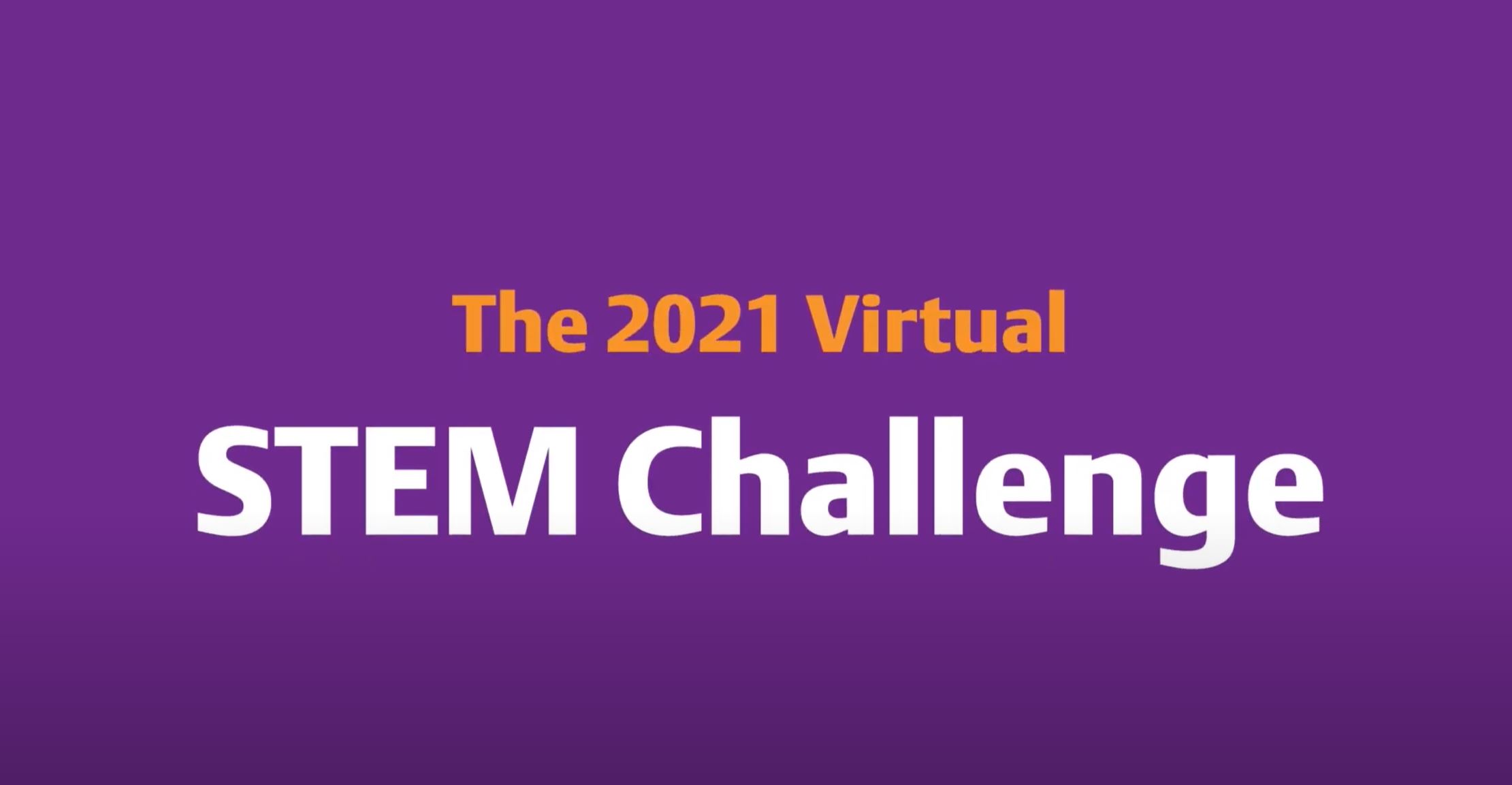 The winners and their respective submissions are below:
First Place
Avani and Rheeya Sidhu, Calgary (who also won first place last year for their bicycle sensor invention)
The Kinetic Shoe, which uses piezoelectric disks to create energy while walking to charge a cell phone  
Second Place
Victor and Caroline Hourtouat, Oakville
Greening Grass Cutting, how cutting grass becomes more efficient when replacing and sharpening blades with this great design  
Third Place
Aariz and Zaydan Chowdhury, Edmonton
Clean O2 from H2O, formulating common household items with water for a life-saving reaction    
Finalists
Aarav Shabu and Aakanksh Gouder, Mississauga
Food Waste Detection and Reduction  
Prateek Kumar Shreyas, Calgary
Water Purification System  
Maya Martalog, Burlington
UV Produce Board  
Kaiden and Caleb Manji, Calgary
N.A.N. Lock  
Ariana D'Souza, Calgary
Recycling Batteries  
Katie Lang, Edmonton
Mowbot  
Arpit Shabu and Aanya Gouder, Mississauga
Rewards System to Eliminate Plastic Bags  
The judges included Dr. Bonnie Schmidt with Let's Talk Science and a Fellow of the Royal Society of Canada; Dr. Maryam Mkhani with Clean Resource Innovation Network; Lara Emond with Nordet & Co. and a Top 30 Under 30 in Quebec; Tim ten Have with Confederation College; and Camilo Romero with Student Energy.  
Emerson joined its Impact Partners Spartan Controls, Lakeside and Laurentide to host the competition, which supports the company's
"We Love STEM" campaign
, a longstanding initiative launched in 2015 to empower the next generation of engineers by connecting science to technological advances and modern conveniences. Impact Partners are an exclusive sales channel for many Emerson brands.  
For more information on Emerson's "We Love STEM" campaign activities, visit
emerson.com/welovestem
.  
About Emerson 
Emerson (NYSE: EMR), headquartered in St. Louis, Missouri (USA), is a global technology and engineering company providing innovative solutions for customers in industrial, commercial and residential markets. Our Automation Solutions business helps process, hybrid and discrete manufacturers maximize production, protect personnel and the environment while optimizing their energy and operating costs. Our Commercial & Residential Solutions business helps ensure human comfort and health, protect food quality and safety, advance energy efficiency and create sustainable infrastructure. For more information, visit 
Emerson.com
About Spartan Controls
Spartan Controls is the leading provider of automation, valves, measurement and process control solutions in Western Canada. For over 55 years, Spartan has provided customers with high performance solutions, industry expertise, lifecycle support, and technical training — delivering value our customers want.
Our automation solutions are used in all process industries including oil and gas, oil sands, mining, pulp and paper, power, pipeline, and municipal. We are dedicated to providing exceptional customer experiences where expertise and collaboration come together. For more information, visit
Spartan Controls
.
About Lakeside Process Controls
Recognized as a market leader, Lakeside provides complete automation solutions to a wide range of industries, optimizing process efficiency, ensuring reliability and up-time, while maintaining and prioritizing a high standard of safety and customer satisfaction. Lakeside's capabilities in process management, industrial automation, utilities expertise and digital transformation enable them to solve customers' challenges, keeping their operations running safer and delivering improved and measurable business results. For more information, visit
https://www.lakesidecontrols.com
About Laurentide Controls
As the Emerson Impact Partner for Eastern Canada, Laurentide Controls connects customers with world-class solutions, superior local and global technical expertise, and life-cycle services for their clients' automation assets and needs. These capabilities enable them to partner with customers in their journey to be Top Quartile in their industry. Laurentide Controls has been helping industry thrive for over 50 years. They are the largest supplier of automation, and reliability solutions to industries in Eastern Canada. As an Emerson Impact Partner, they can offer a depth and breadth of best in class products and services that is unmatched in their territory. For more information visit
https://www.laurentide.com/