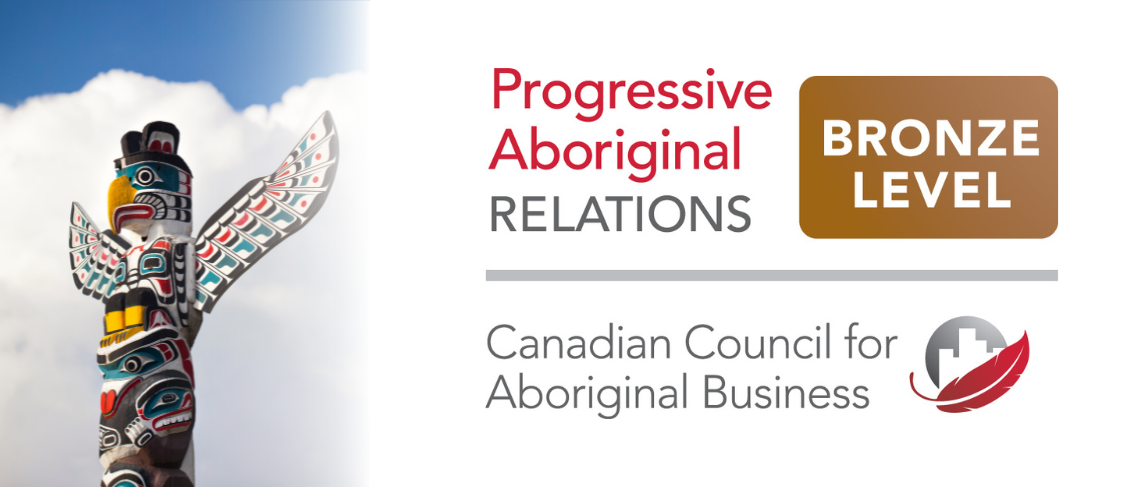 Mississauga, ON - Lakeside is proud to announce a significant milestone in its commitment to fostering meaningful relationships with Indigenous communities and businesses. After four years of unwavering dedication and hard work, our Indigenous Relations Working Group (IRWG) has achieved Bronze Level Certification in the Indigenous Relations Program, accredited by the Canadian Council for Aboriginal Business (CCAB).

Since 2019, Lakeside has embarked on a transformative journey to develop a comprehensive and sustainable Indigenous Relations Program, aligned with CCAB's multi-year framework. Our IRWG has tirelessly focused on four fundamental pillars: Leadership Action, Recruitment and Retention, Community Involvement, and Business Development.

Over the past four years, the committee has achieved remarkable milestones:
Policy and Strategy Development
Lakeside has established robust policies, program metrics, and strategies that underscore our steadfast commitment to nurturing mutually beneficial relationships with Indigenous businesses and communities.
Community Partnerships
We have cultivated partnerships with Indigenous representatives in communities within our operational regions, strengthening our ties and deepening our understanding of their unique needs and aspirations.
Educational Initiatives
Lakeside proudly supports Indigenous education through the creation of an Indigenous scholarship program in partnership with Indspire. This program awards $5,000 in scholarships to two deserving students pursuing STEM or Skilled Trades programs.
Active Participation
Our commitment extends beyond words, as Lakeside's IRWG actively participates in various community events, including Habitat for Humanity builds, All-Nation Pow Wow, Foodbank Golf Tournaments, and celebrations for National Indigenous Peoples Day.
Supplier Engagement
A key achievement is the development of a supplier database and engagement process that facilitates partnerships with Indigenous businesses, contributing to economic growth and sustainability.
Cultural Awareness
Lakeside has prioritized Cultural Awareness Training within the organization, promoting a deeper understanding of Indigenous cultures and histories.

These accomplishments represent just a glimpse of the numerous actions and initiatives undertaken under each core pillar of our Indigenous Relations Program.
 
In June 2023, Lakeside's program underwent a rigorous evaluation process conducted by an independent third-party evaluator. The results were then presented to a jury tasked with validating whether we met all required criteria. We are thrilled to report that our program not only met but exceeded these expectations, receiving high praise from the evaluators and the jury.

This Bronze Level Certification from the Canadian Council for Aboriginal Business is a testament to Lakeside's unwavering commitment to fostering positive relationships with Indigenous communities and businesses. We view this achievement as a testament to our dedication and as an opportunity to proudly showcase our commitment to our customers and partners.
 
As we celebrate this milestone, Lakeside remains dedicated to further strengthening our Indigenous Relations Program and continuing to make a positive impact on Indigenous communities and businesses. We look forward to sharing this journey with all our stakeholders.