Lakeside Process Controls is pleased to announce that as of October 1, 2022, we are the premier representative of Romet Limited's rotary meters and solutions in Manitoba and Ontario.


About Romet Limited

Romet Limited developed their first rotary meter more than 50 years ago, its innovative design set the stage for decades of robust, industry-leading technologies.

Romet Limited's manufacturing facility is based out of Mississauga, Ontario, providing end-to-end measurement solutions to natural gas utilities across the globe. Romet's robust and reliable energy measurement and monitoring solutions to the natural gas industry are delivered with uncompromising quality and accuracy, while meeting all safety requirements.
In addition to Romet's rotary meters and AdEM® electronics, their technology platforms provide advanced solutions to natural gas utilities, transforming the way data is managed and utilized, improving operational efficiencies, and enabling better processes to reduce and manage energy usage. These solutions are positioned to support the industry's transition to clean, renewable, and economically available energy—supporting the implementation of transitional fuels, such as hydrogen and renewable natural gas.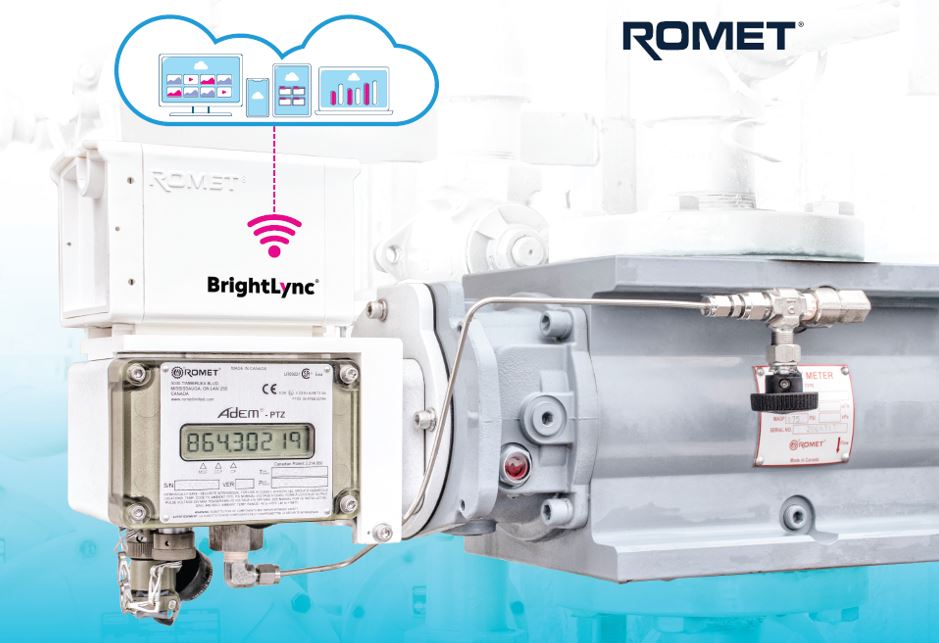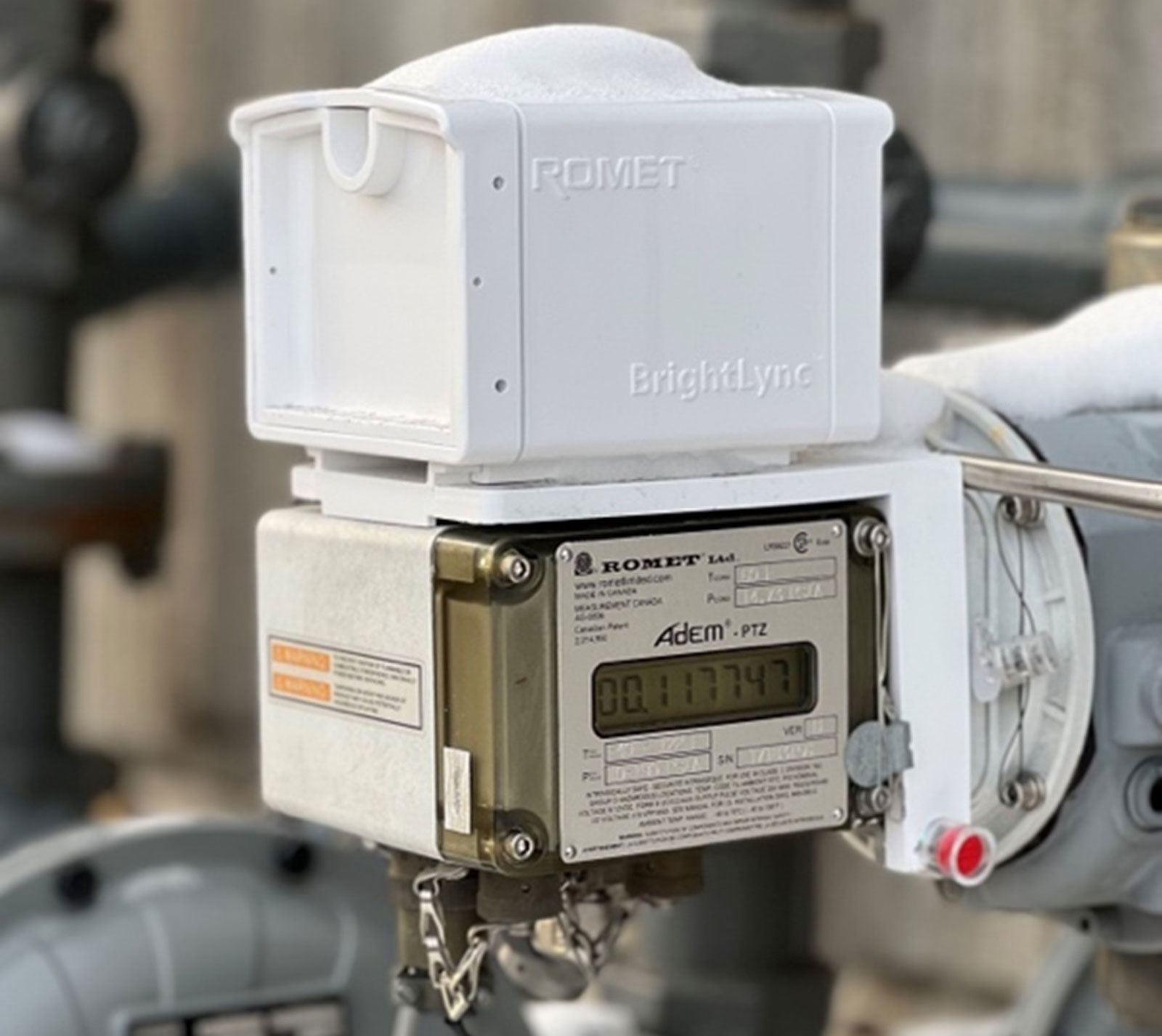 Principles of Operation

Romet measurement devices utilize positive displacement rotary technology. Rotary technology relies on the rotation of two figure eight-shaped impellers to perform the measurement operation. These impellers have shafts held in low friction bearings, positioned 90 degrees in relation to each other by precision timing gears.

The impellers contra-rotates in semi-cylindrical housings enclosed by head plates at either end. Precise tolerances and timing gears ensure that an effective capillary seal is achieved while ensuring that the impellers and housing do not come in contact.

As gas enters the inlet of the meter, a pressure differential is created from the inlet and outlet of the meter, causing the impellers to rotate. The volume displaced by each revolution of the impellers is transmitted to a final module readout to begin collecting and organizing the generated data.

By building advanced technologies into their rotary meter and providing unparalleled quality, Romet has established themselves as one of the most trusted and dependable rotary gas meters and energy measurement companies in North America.

About Lakeside Process Controls 
Lakeside is a member of the Emerson Impact Partner Network and the exclusive sales and service channel for Emerson technologies in Central Canada. We provide complete automation solutions to a wide range of industries, optimizing process efficiency, ensuring reliability and uptime, while maintaining a high standard of safety and customer satisfaction. Lakeside operates across seven facilities in Canada – Mississauga, Winnipeg, Sudbury, Thunder Bay, Hamilton and two locations in Sarnia.