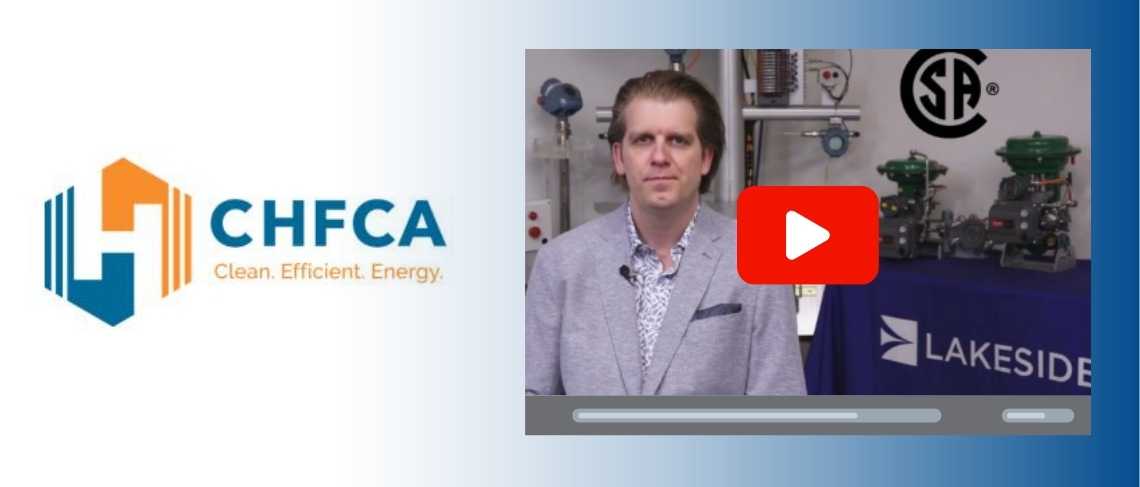 Mississauga, ON - Lakeside is pleased to announce that we are featured in the latest CHFCA Member Q&A spotlight.
Join Wakelin Fulford, P.Eng, PMP, our Solutions Specialist, as he shares invaluable insights on our key initiatives in the hydrogen space. At Lakeside, we are committed to assisting our customers in seamlessly transitioning their existing processes to thrive in the hydrogen era.
To watch Wakelin Fulford's Q&A session, please visit:
https://www.youtube.com/watch?v=FzWlEVwi2Ls
To learn more about our Hydrogen Blending & Injection in Natural Gas solutions, visit our website:
https://www.lakesidecontrols.com/industries/hydrogen/hydrogen-blending-and-injection-in-natural-gas/
A big thank you to Wakelin and the entire team for sharing their expertise with the CHFCA community!

About the Canadian Hydrogen and Fuel Cell Association (CHFCA)

The Canadian Hydrogen and Fuel Cell Association (CHFCA) is a national association that supports industry, academia, government agencies, financial organizations and other stakeholders focused on hydrogen and fuel cell technologies and products. As the collective voice of Canada's world-leading hydrogen and fuel cell sector, the CHFCA's mission is to strengthen Canadian leadership, raise awareness of the benefits of the technology, and accelerate the adoption of its members' products and services in Canada and abroad. The CHFCA currently has nearly 200 members across Canada and regional affiliates in British Columbia, Alberta, Quebec and Ontario. You can also follow CHFCA on Twitter at @PoweringNow or visit www.chfca.ca for more information.