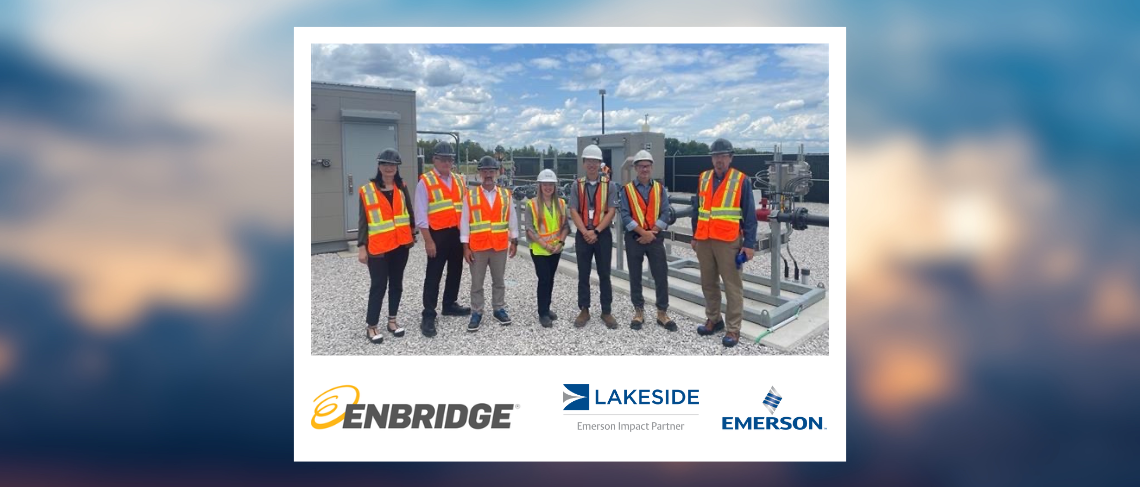 Mississauga, ON - We are thrilled to share the incredible experiences of the past week, as we had the honor of being hosted by Enbridge Gas at their Power-to-Gas Plant and the inaugural Hydrogen/Natural Gas blending facility in North America. This collaboration, stemming from concept to realization, marks a significant milestone in our shared journey towards a sustainable energy future.

Enbridge Gas and Lakeside have embarked on an extraordinary endeavor that is set to redefine the energy landscape. The groundbreaking project brings together cutting-edge technology and innovation to seamlessly blend hydrogen and natural gas, opening doors to boundless possibilities in the realm of clean energy. The enthusiasm and anticipation for what lies ahead are palpable, as we eagerly await the impact this partnership will have on the global energy transition.

With Ontario at the heart of this transformation, the partnership between Enbridge and Lakeside is poised to play a pivotal role in shaping the hydrogen economy not only across the province but throughout Canada. As advocates of sustainability and champions of the environment, we are committed to taking bold steps toward a greener future. This venture serves as a testament to our shared dedication to this cause.

As we reflect on this unforgettable week, we extend our gratitude to Enbridge Gas for their hospitality, vision, and collaboration. Together, we are steering the course towards a brighter, cleaner, and more sustainable world. The journey may have just begun, but the possibilities are limitless, and the impact profound.

Stay tuned for more updates on our journey as we continue to our advancements in the energy sector, driven by innovation, sustainability, and the relentless pursuit of a greener tomorrow.