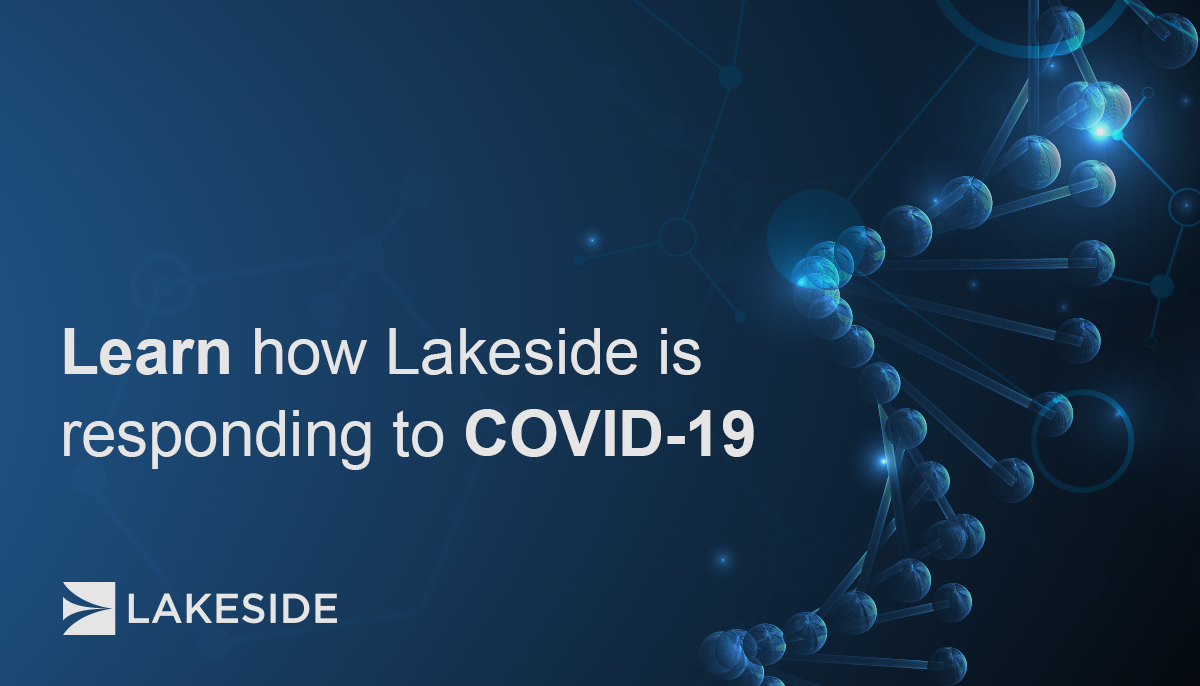 Dear Valued Customers,
Lakeside recognizes the importance in supporting your operations with equipment, technical support, and services. The last few weeks have demonstrated an unprecedented level of uncertainty, as the global response to COVID-19 unfolds along with a significant impact to the market. At Lakeside we are working closely with our factories to minimize supply disruptions while prioritizing the health and well-being of our employees and customers.  As a valued customer, we are committed to supporting your needs during these uncertain times, ensuring the safe and reliable operations of your assets, and continued progression of your projects.


Essential Workplace
Lakeside and Emerson Automation Solutions supply goods and services directly to critical infrastructure industries in areas such as food and beverage, chemical, gas distribution and transmission, power generation, pharmaceutical/life sciences, mining and refineries/petrochemical. Lakeside meets the criteria stated in the Ontario Government issued list of essential workplaces found HERE.

Lakeside is committed to on-going support to your organization through this crucial time and will continue to supply our goods and services to you and your industry. We are open and operating fully in accordance to the defined legislation.
 
Read below to see the measures we are taking.
 
Safety & Prevention
We are following the official guidelines of the health authorities with respect to hygiene, quarantine, disinfection, and social responsibility.
Operations & Staff
We are fully operational. Our staff that are working remotely have full capability to support our customer's needs.

Virtual Support Capabilities
Leveraging Lakeside's IT infrastructure, we will be ensuring optimal productivity through remote collaboration, virtual meetings, and virtual technical support.

Warehouse
Our Warehouse is 100% operational. Shipping and receiving continues to run normally.

Service Technicians & Technical Support
We take pride in the quality that we have established over the years and we are committed to providing the same technical support to our customers during this time.

Supply Chain
Emerson is currently maintaining production and delivery levels with minimal interruption in all global regions. Lakeside will continue to maintain its strong local inventory.

Events (Training, Tradeshows, Conferences)
Lakeside has made the decision to postpone all customer events during March and April.


At this time, Lakeside will be closely monitoring the status of the situation, take guidance from public health authorities, and adapt to any future developments. We will continue to provide updates as the conditions develop.
Thank you for your continued trust in Lakeside.
If you have any questions or comments, please contact us.
Greg Houston,
President & CEO


Customer Commitment Letter from Emerson: HERE