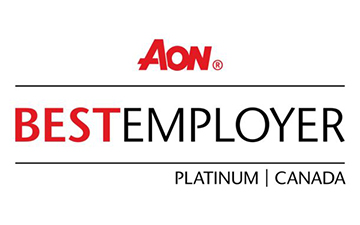 Aon has once again named Lakeside Process Controls a Platinum Level Best Employer in Canada. Lakeside has been a Platinum Level Aon Best Employer for more than 5 years in a row

 
The Aon Best Employers program measures and recognizes leading employers across Canada and worldwide. It is based on more than 15 years of experience in Best Employer studies across the world, backed with more than 20 years of experience in employee research and a global employee engagement database. It focuses on the measures that lead to sustainable business results — engagement, leadership, performance culture and employer brand — and uses the most objective measure possible: employee opinion.

 
"We find survey results from the study to be invaluable" said Greg Houston, President of Lakeside. "The results of this study directly impacts our organizations key engagement initiatives for the coming year. The leadership in our organization understand that higher employee engagement leads to greater employee retention and moral, better organizational performance and increased individual job satisfaction".

 
Companies that qualify as a Best Employer earn their spot by engaging employees, demonstrating effective leadership, building a performance culture and leveraging the strength of their employer brand. These companies reportedly tend to have lower staff turnover, improved customer satisfaction and higher growth in profit than their non-ranking counterparts.