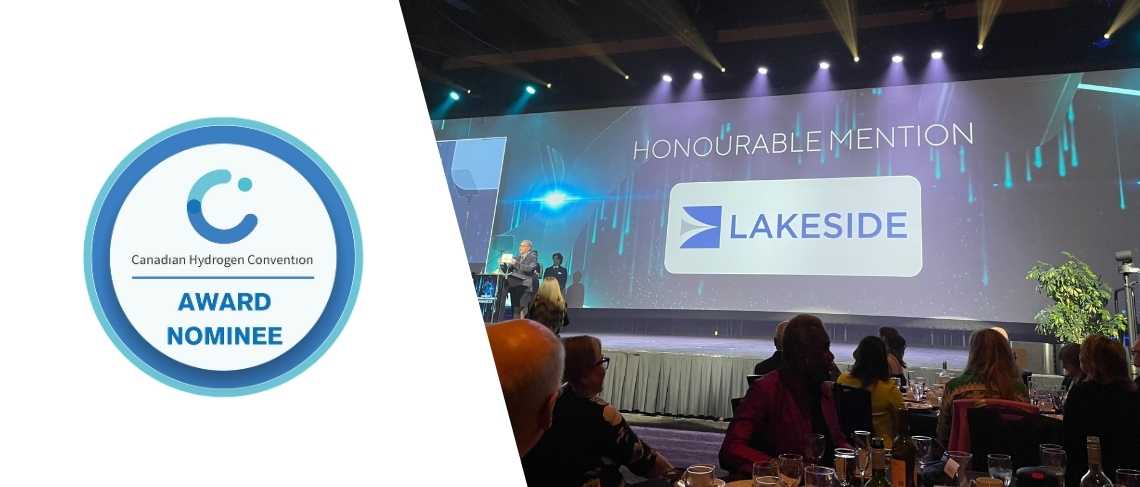 Mississauga, ON - We are delighted to announce that our Markham Power-to-Gas Hydrogen Blending Project has been awarded 2nd place for the esteemed Hydrogen Project Award at the highly-regarded 2023 Canadian Hydrogen Convention.
This prestigious recognition underscores our team's unwavering commitment to innovation, sustainability, and safety in the hydrogen industry. We take great pride in being at the forefront of cutting-edge technology and pioneering initiatives that propel the industry forward.
Our success in securing this award is a testament to the dedication and hard work of our team members who have relentlessly pursued excellence. We are humbled and grateful to the Canadian Hydrogen Convention Awards for acknowledging our efforts.
The Markham Power-to-Gas Hydrogen Blending Project represents a significant milestone in our journey towards a more sustainable future. By harnessing the power of hydrogen blending, we are contributing to the reduction of carbon emissions and supporting the transition to cleaner energy sources.
We extend our sincere gratitude to all our partners, stakeholders, and supporters who have played a crucial role in making this project a reality. This award is a testament to the collaborative spirit and shared commitment to advancing the hydrogen industry.
As we continue to pave the way for sustainable solutions, we invite you to stay tuned for more updates on our exciting projects. Together, we are building a brighter and more sustainable future for generations to come.
To learn more about our hydrogen blending solutions, please visit:
https://lakesidecontrols.emersonimpactpartners.com/industries/hydrogen/hydrogen-blending-and-injection-in-natural-gas/

About Markham Power-to-Gas Hydrogen Blending Project

We designed, built, and installed the first North American hydrogen-blending skid for Enbridge Gas Inc., in partnership with, Cummins Inc. (NYSE: CMI) and with support from Sustainable Development Technology Canada (SDTC), the Canadian Gas Association (CGA) and NGIF Capital Corporation. The first-of-its-kind in North America hydrogen-blending project is now fully operational and successfully serving the Markham community. Hydrogen blending refers to injecting clean hydrogen into the delivered natural gas to reduce its carbon footprint. This $5.2 M pilot blending project involves enhancements to the existing Markham Power-to-Gas facility, which was built through an Enbridge-Cummins joint venture in 2018 to help balance Ontario's electricity.


About the Canadian Hydrogen Convention

As the largest event in Canada showcasing hydrogen as a key enabler to reach net-zero emissions by 2050, the Canadian Hydrogen Convention is the only annual meeting place for energy executives, government officials and Indigenous leaders to convene to build Canada's low-carbon energy future. This must-attend show will offer a unique perspective for the entire Canadian supply chain to discuss innovations and solutions for low-carbon hydrogen production, storage, utilization, and hydrogen's future as a key fuel.