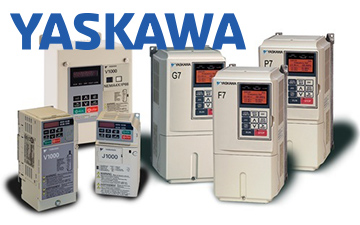 As of May 1, 2019, Lakeside has become an authorized representative of Variable Frequency AC Drives (VFD's) for Yaskawa in our territory of Ontario and Manitoba. Yaskawa is the leading manufacturer of low and medium voltage AC drives with a portfolio to cover virtually every application in an industrial facility. With a dedication to quality, customer service and support, Yaskawa is a partner that perfectly aligns with Lakeside core values. 
VFD's, are reliable electronic devices that control electric motor speed for improved energy usage, reduced mechanical maintenance and increased operational effectiveness. They are used in virtually all industrial automation applications and across all industries. The energy saving alone usually allow for drive installation to have a payback period of less than three years and often can be less than one year.
Lakeside is recognized as a market leader that provides complete automation solutions to a wide range of industries; optimizing process efficiency, ensuring reliability and up-time, while maintaining and prioritizing a high standard of safety and customer satisfaction. We are extremely excited to expand our portfolio through a globally recognized leader such as Yaskawa, furthering our ability to solve our customers challenges, keep their operations running safer and delivering improved and measurable business results.
About Yaskawa
Yaskawa America, Inc. - Drives & Motion Division is a U.S. corporation, created to provide Automation Solutions and Support to our customers in North America, Central America, and South America. Yaskawa is the world's largest manufacturer of AC Inverter Drives, Servo and Motion Control, and Robotics Automation Systems. Products are marketed through direct sales, partners, representatives, dealers, and distributors. Yaskawa America, Inc. - Drives & Motion Division is a wholly-owned corporation of Yaskawa Electric Corporation of Japan. Since 1915, Yaskawa Electric has served the world needs for products to improve global productivity through Automation. This website is designed to support Yaskawa customers in the Americas.