What are the major issues facing your plant? How healthy are your key assets that could lead to a major shutdown? Where are the safety gaps that would lead to unexpected downtime? Allan Faurschou will discuss these major issues facing your plant and how to use information gathered from your automation system to make data-driven decisions.
Data. Everyone wants it but how do it gather it? And, once you have it, how do you get it in the hands of your decision makers? DCS vs PLC? Neil Stephenson has extensive experience with both DCS and PLC based system breaks and industry best practices. Join us to as Neil breaks down how to get the data you need into the hands of the people that need it.
Discover how you can effortlessly advance in your digital transformation journey with immediate and significant results. The AMS Wireless Vibration Monitor and Asset Monitor possess distinct features that
ensure simple installation and configuration, allowing you to be operational within minutes
, not hours. Experience how Emerson is revolutionizing wireless and online vibration monitoring by integrating cutting-edge embedded analytics. Learn more about this game-changing technology that redefines the way we monitor assets.
Featuring AMS Wireless Vibration Monitor and AMS Asset Monitor
Flow and level measurements made easy!
Features:
high contrast, back lit display with visual icons.
Bluetooth Wireless Connectivity w/free AMS configuration App.
records your work and is saved in the transmitter.
diagnostic log to help catch intermittent issues.
loop integrity and plugged line diagnostics.
Connecting assets to your DCS will be on full display. From VFD's and PLC's to Wireless solutions; consolidating and analyzing your data in one place is made easy.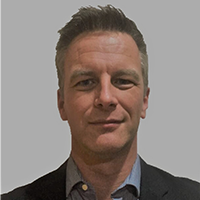 A licensed Engineer (Manitoba) with over 25 years of experience in pharmaceutical and biotechnology processing systems, automation, construction, and project management. Through varied experiences in multiple industries and roles, Allan brings a holistic approach to design that encompasses multiple disciplines.
Allan is also an expert in project planning and validation master planning, having developed project execution schedules from conceptual design to validated commercial operation. He has created master validation plans for new facilities and manufacturing processes and introduced, installed, and validated Computerized Maintenance Management Systems (CMMS) at 3 different sites. 
Allan has a B.Sc. in Mechanical Engineering from the University of Manitoba and is a member of the Engineers Geoscientists of Manitoba, P. Eng., International Society of Pharmaceutical Engineers (ISPE), and Parenteral Drug Association (PDA).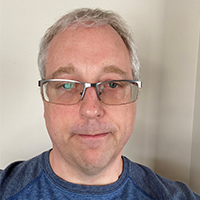 I graduated from the University of Manitoba with a B.Sc. and M.Sc. in BioSystems Engineering. After graduating, I started at Cangene Corporation, now Emergent BioSolutions. I worked in the Pharmaceutical industry for 19 years, before joining a startup company in the food industry. The startup company recently went into receivership, and I've rejoined Emergent BioSolutions in the Engineering Department. 
At Emergent, I've had roles in Validation and Engineering, and experience in projects anywhere from a upgrade on equipment and controls, to new 30,000 sq. ft building additions, with yearly capital budgets ranging from $1MM to $30MM. In the food industry, we built a 90,000 sq. ft new facility in approximately 18 months, for $170MM. Most of my work experience I've worked with the DeltaV platform, highly leveraging the S88 batch standard.  With my foray into the food industry, Allen Bradley Plant PAX system was chosen. 
From a work perspective, I enjoy building things. I like to work on projects from their initial concept through to fully operational. On the automation side, I've found the most successful projects were when the automation/controls team were brought on early into the project and able to influence the design, specifically on the P&ID development.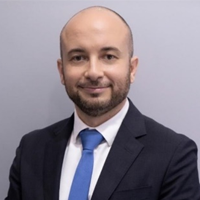 Nedal Sror, Client Partner for Industrial Software at Emerson in North America has over 17 years of experience, in areas of Industrial Software, Instrumentation, Automation and International business. In his current role, Nedal is responsible for advising industrial clients in the OT and IT space, with the best Industrial Software and Digital Transformation solutions and strategies. Additionally, driving Emerson's strategic Industrial Software initiatives with named and key accounts in North America.
Nedal is based out of Toronto, Canada. He joined Emerson in Norway in 2010 and had several Strategic and Sales leadership roles at Emerson in several countries, including Norway, the United Arab Emirates, Saudi Arabia and Bahrain. Prior to joining Emerson, Nedal worked with his previous employer, in Denmark as well as in Jordan.
Nedal holds an MBA from the University of Liverpool and a B.Sc. degree in Mechatronics Engineering. He also completed two business programs based in Copenhagen.