Our website uses cookies. By continuing to browse our site you are agreeing to our Cookie Policy.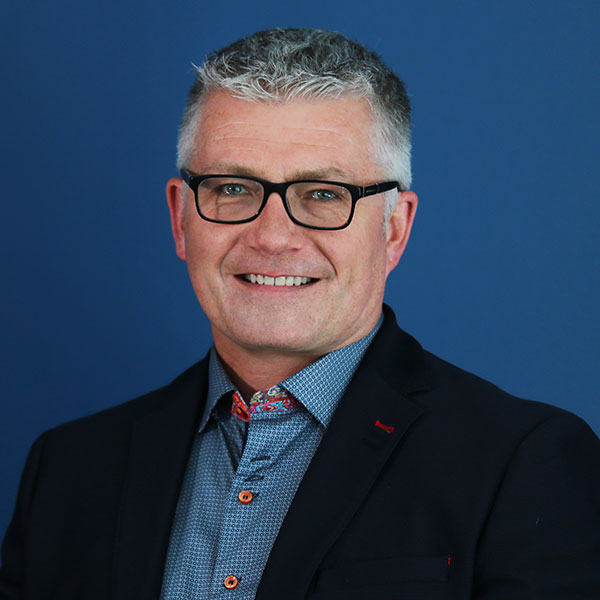 Greg Houston
President

Greg Houston is President and Chief Executive Officer of Lakeside – a market leader in the Process Automation industry and a member of the Emerson Impact Partner Network for Central Canada. Greg started his career at Lakeside as an Application Engineer in 1991. Having been with the company for more than 25 years, he has held several sales and management roles, including Vice President and General Manager prior to assuming the role of President and CEO in 2009. Greg's leadership and profound understanding of Lakeside, its customers and the industry has consolidated the organization's position as a market leader and led to Lakeside's consistent growth.
Throughout his tenure, Greg's approach to organizational and sales development has been integral in expanding Lakeside's portfolio and capabilities from what once started as a small control valves sales representative in Toronto, to what is now a central-Canada-wide organization providing complete automation solutions from its eight facilities in Ontario and Manitoba. Under his leadership, Greg has led several mergers and acquisitions including Lakeside's acquisition of Arctic Combustion Ltd. in 2010 – a provider of engineering services related to industrial boiler, combustion and energy optimization solutions, the merger of Controltech into Lakeside's organization, and the creation of Lakeside Industrial Services Ltd. (today known as Asset Reliability Services). Further strengthening Lakeside's continuous growth, Greg led the 2014 relocation and opening of Lakeside's new head office in Mississauga, which doubled in size to 80,000 square feet of office and warehouse space.
Greg is a firm believer in the importance of employee engagement and its inherent link to organizational productivity and success. His initiatives have led to Lakeside's consistent recognition as a platinum member of Canada's Best Managed Companies since 2002 and earned the distinction for Best Workplaces in Canada for 10 consecutive years.
Greg currently sits on the Executive Advisory Board of FIRST Robotics Canada. He has been an avid runner for most of his life and has competed in numerous marathons, half marathons and 10 km races. In the summer, Greg spends time at his cottage where he often goes boating with his family, including his dog Carly.
Greg is a Professional Engineer in Ontario and holds a Bachelor of Applied Science in Chemical Engineering from the University of Waterloo and a Master of Business Administration from Athabasca University.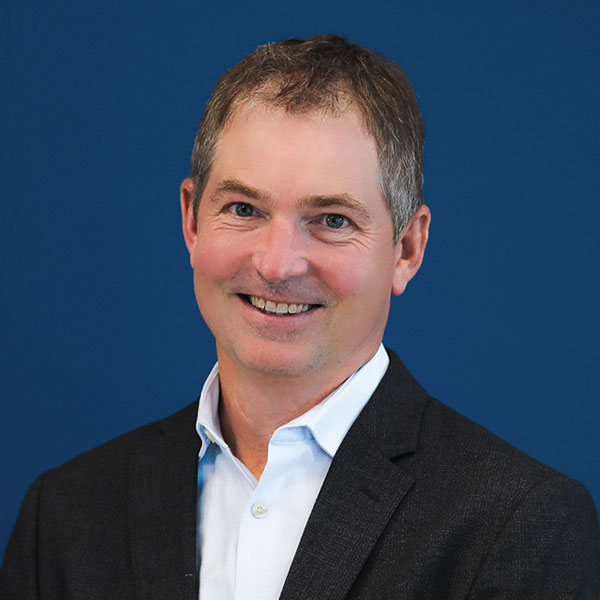 Scott James
Vice President, Sales

Scott James holds more than two decades of industry experience and strategic selling capabilities in the Natural Gas Utilities and Nuclear industry.  As Vice President of Sales, Scott plays a leading role in Lakeside's major business opportunities, as well as developing strategies for driving sales, delivering revenue and building long-term customer relationships for Lakeside's accounts in the natural gas, nuclear and EPC industry. Scott is also responsible for the business development of the mining and OEM key accounts.
Prior to assuming the role of Vice President in 2019, Scott was the Director of Sales, where he worked closely with the Leadership team at Lakeside to ensure continuous and long-term growth opportunities. He was responsible for leading the growth and expansion of the Fabricated Station Business in 2003, that broadened Lakeside's portfolio. Scott is the recipient of Emerson's President's Club Award in 2005, as well as the Sales Leadership Excellence Award in 2015 – recognizing industry professionals demonstrating outstanding sales achievements.
Prior to joining Lakeside, Scott held multiple roles at Union Gas Ltd., including Project Engineer, Utilities Service Manager and Business Development Manager.  He joined Lakeside's Natural Gas Utilities team in 2003 as Account Manager and later became Manager of Nuclear and Natural Gas Utilities in 2016.
Scott is a member of the Canadian Gas Association (CGA) and currently sits on the Operation Supplier and Equipment Contractor's Committee (OSEC) and the Material Trainability Committee. He is an avid squash player and enjoys golfing during the summer.
Scott is a professional engineer in Ontario and holds a bachelor of engineering in chemical engineering from McMaster University.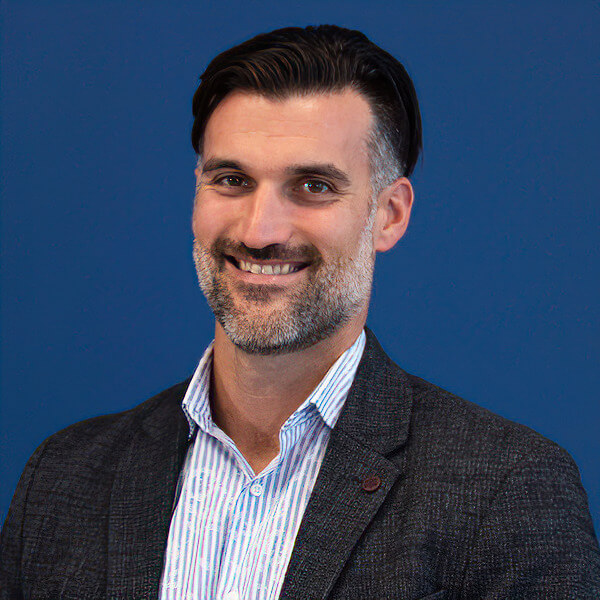 Levi Brown
Director, Final Control

Levi Brown has served as Director of Final Control at Lakeside since 2017. Levi's career at Lakeside started in 1997, when he joined the company as a co-op student.  Since then, Levi's career progression has led him to take on several roles as an Application Engineer, Account Manager, Sales Manager and General Manager.  Of significance, within his many contributions to Lakeside, was Levi's leadership and direction in the rebranding and transformation of VAC (a former subsidiary that is now a part of Lakeside) and Lakeside's portfolio expansion of Pentair's V&C products.
Holding over 21 years' experience in the process automation industry, Levi currently oversees the long-term strategic development, implementation and operations of Lakeside's Final Control Business Unit, which includes all mechanical products, services and technology. 
Levi is an avid hockey player and spends his free time camping and fishing with his family. He is a graduate of Lambton College in instrumentation and process control.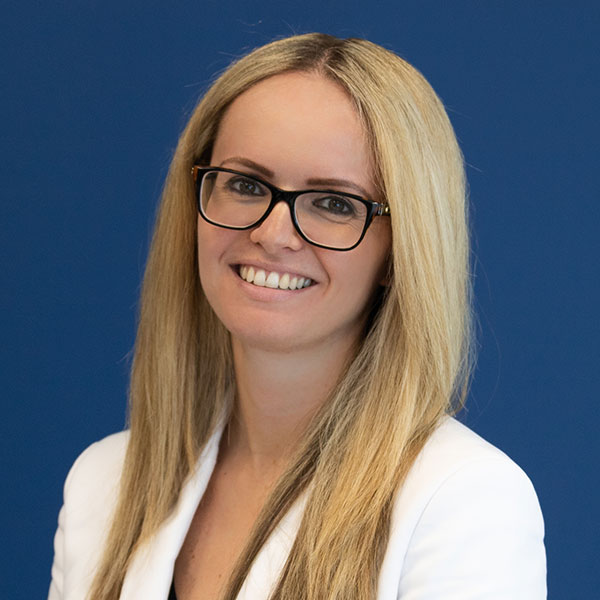 Stephanie Enright
Director, Talent Management & Administration

Stephanie Enright has served as Director of Talent Management and Administration at Lakeside since 2016.  Starting her career with Lakeside in 2008, Stephanie joined the Human Resources team as a co-op student.  She was brought on full-time later that year taking on the role of HR Administrator.  Quickly growing her knowledge and proficiency within human resources, Stephanie became HR Manager in 2010 and expanded her responsibilities in 2015 to include leadership of Lakeside's administration.
Holding over ten years' experience in human resources and administration management, Stephanie's responsibilities include developing and implementing Lakeside's talent management strategy as well as ensuring the continuous enhancement of organizational capability to create more value for Lakeside's customers. In 2010, she fronted the development of Lakeside's Wellness Program – a recipient of Benefit Canada's Best In-Class Wellness Programming for organizations under 1000 employees; recognizing organizations with innovative health and wellness programs.  She regularly shares her knowledge on wellness in the workplace and other talent management best-practices as a public speaker and panel member at various conferences. 
Stephanie holds a bachelor's degree in English and history from the University of Toronto, a certificate in Human Resources Management and a master's degree in Leadership from the University of Guelph.  She is also a certified yoga teacher from Yoga Alliance and enjoys hiking.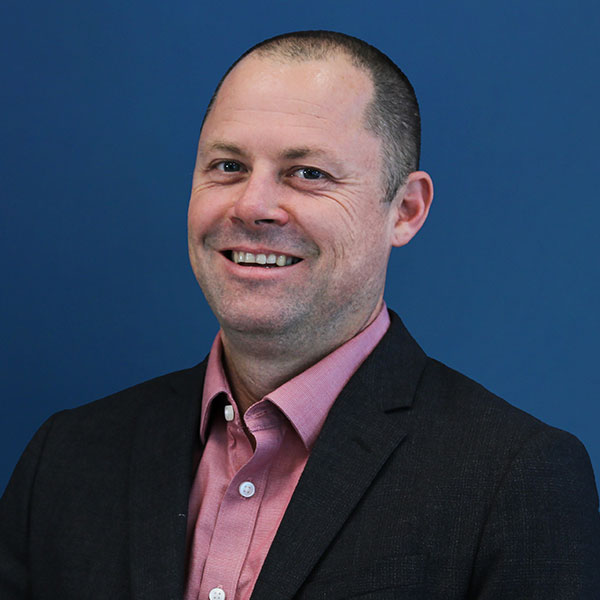 Chad Konings
Director, Solution and Services

After graduating from Lambton College in 1998 with an Instrumentation and Controls Engineering Technology degree, Chad embarked on his career at Lakeside in our Control System and Automation engineering team.  During those early years, Chad developed deep technical expertise by implementing automation projects from design and testing through to commissioning and startup.  These project experiences embedded a foundational belief in the importance  of teamwork and implementation excellence to ensure an outstanding customer experience. Since then, Chad's career advancement has led him to take on leadership roles as Project Lead and then Service & Engineering Manager. Growing with Lakeside, Chad then became Sales Leader for the Automation Solutions and Reliability Solutions businesses. Now with over 21 years of industry experience, Chad has assumed the position of Lakeside's Director of Solutions and Services, overseeing Systems and Solutions (Automation and Reliability), Industry Solutions (Arctic Combustion and Food & Beverage), and Lakeside's Engineering and Service organizations.
Chad is a firm believer in building a strong organization to achieve business results. With a focus on developing our people, he looks to align employees with their strengths to ensure that their personal success is cohesive with the success and growth of Lakeside.  In his personal time, Chad has spent countless hours at a hockey rink and on a baseball diamond as a coach and trainer for his boys teams.  Hoping to have retired from those roles, he now spends his time simply as a fan.