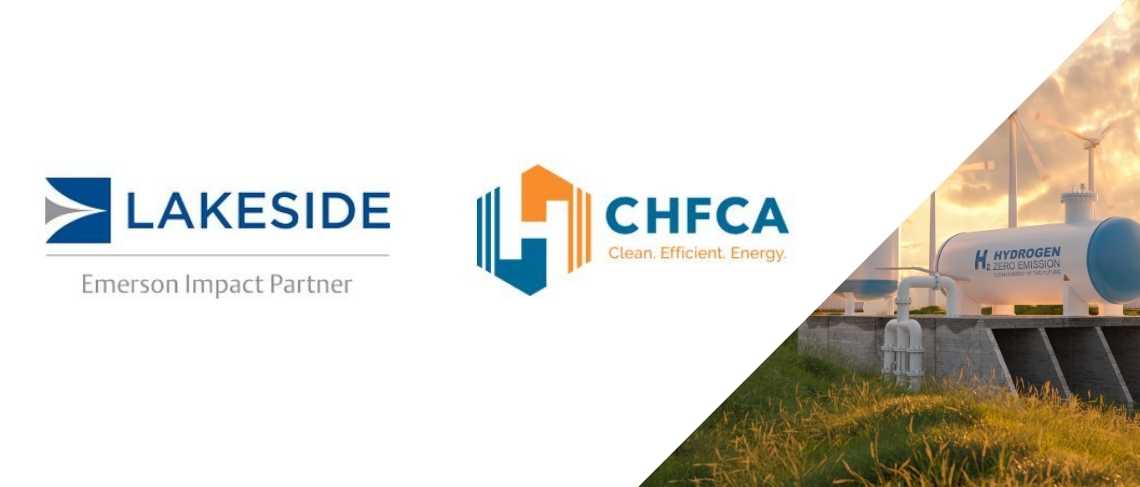 Mississauga, ON - Lakeside is delighted to announce its new status as an Executive Member of the Canadian Hydrogen and Fuel Cell Association (CHFCA). This membership represents an exciting opportunity for Lakeside to contribute to the advancement of the clean hydrogen economy in Canada.

By joining the CHFCA, Lakeside solidifies its commitment to sustainability and gains a platform for collaboration with like-minded organizations, collectively working towards common goals. The company is enthusiastic about the prospect of working alongside the CHFCA and its members to implement successful hydrogen projects across various industries.

As an Executive Member, Lakeside aims to drive the widespread adoption of hydrogen as a clean and efficient energy source, playing a pivotal role in reducing carbon emissions and promoting environmental stewardship.

"Lakeside is excited to join the CHFCA and help grow the clean hydrogen economy in Canada. Lakeside looks forward to working with the CHFCA and the membership in implementing successful hydrogen projects across industry." said Greg Houston, the President of Lakeside.

Lakeside Process Controls recognizes the CHFCA as a leading organization dedicated to advancing hydrogen and fuel cell technologies, policy development, and market transformation. Through its membership, Lakeside Process Controls looks forward to participating in industry-wide initiatives, sharing expertise, and contributing to the collective efforts of shaping a cleaner and more sustainable energy landscape.

To learn more about Lakeside in Hydrogen, visit:
https://www.lakesidecontrols.com/industries/hydrogen/

To learn more about Lakeside Process Controls' executive membership with the CHFCA, please visit the official CHFCA website at:
https://www.chfca.ca/2023/02/14/the-chfca-welcomes-lakeside-process-controls-as-new-executive-member/

About the Canadian Hydrogen and Fuel Cell Association (CHFCA)

The Canadian Hydrogen and Fuel Cell Association (CHFCA) is a national association that supports industry, academia, government agencies, financial organizations and other stakeholders focused on hydrogen and fuel cell technologies and products. As the collective voice of Canada's world-leading hydrogen and fuel cell sector, the CHFCA's mission is to strengthen Canadian leadership, raise awareness of the benefits of the technology, and accelerate the adoption of its members' products and services in Canada and abroad. The CHFCA currently has nearly 200 members across Canada and regional affiliates in British Columbia, Alberta, Quebec and Ontario. You can also follow CHFCA on Twitter at @PoweringNow or visit www.chfca.ca for more information.