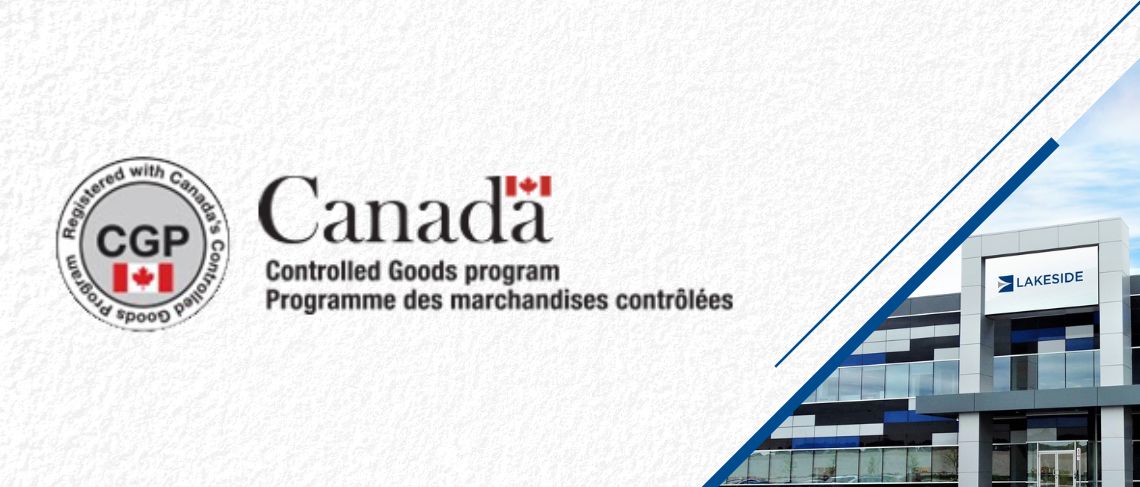 Lakeside is pleased to announce that it has officially become a part of the Canadian Controlled Goods Program (CGP) as of March 2023, after successfully completing a comprehensive security assessment by the Canadian Government. This assessment confirms that Lakeside meets all the requirements of the Controlled Good Program (CGP), which is designed to ensure that businesses that handle controlled goods, including military and defense-related items, comply with stringent security requirements.
As a registered member of the CGP, Lakeside is now authorized to conduct business with the Canadian Government and its contractors, providing automation solutions and services to government agencies. This registration positions Lakeside as a trusted partner for government agencies and contractors, demonstrating the company's commitment to maintaining the highest standards of security and compliance.
Lakeside is proud to have achieved this registration, maintaining these high standards and supporting the security and interests of Canada and its allies.
About Lakeside Process Controls:
Lakeside is a member of the Emerson Impact Partner Network and the exclusive sales and service channel for Emerson technologies in Central Canada. We provide complete automation solutions to a wide range of industries, optimizing process efficiency, ensuring reliability and uptime, while maintaining a high standard of safety and customer satisfaction. Lakeside operates across eight offices across Canada – Mississauga, Winnipeg, Sudbury, Thunder Bay, Guelph, Port Elgin and two locations in Sarnia.