Our website uses cookies. By continuing to browse our site you are agreeing to our Cookie Policy.

Process Control Techniques 1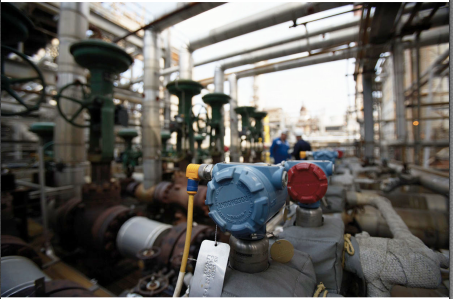 *Limited space available: Registration will close 7 days prior to course date. Cancellation must be done 7 days prior to course date. If you have any questions, please contact 
Rasha Khalil at rasha.khalil@lakesidecontrols.com
*This is a 2 day course, with limited registration*
Course Outline: 
Ironically, loop tuning is the last thing you do! Process designs, control strategies and instrumentation all have a direct impact on the effectiveness of controllers.
Process Control Techniques – Level 1 is a two day course designed to teach a systematic approach to loop tuning. It builds on the fundamentals of process dynamics, instrumentation troubleshooting, and Lambda tuning of control loops.
PLEASE NOTE:

THE LABS FOR THIS COURSE ARE PERFORMED USING VIRTUAL DELTAV STATIONS ON LAKESIDE'S VPN.  CONSEQUENTLY, CISCO'S ANYCONNECT MUST BE INSTALLED ON YOUR COMPUTER TO ACCESS THESE VIRTUAL STATIONS. WE ASK THAT YOU CHECK WITH YOUR COMPANY'S IT POLICY REGARDING INSTALLING ANYCONNECT ON YOUR WORK COMPUTER PRIOR TO TRAINING TO ENSURE YOU ARE PREPARED FOR THE LABS. PLEASE CONTACT US IF YOU HAVE ANY QUESTIONS OR CONCERNS REGARDING THIS.
WHO SHOULD ATTEND:
E/I Technicians
E/I Supervisors
DCS/ Control Engineers
Process Engineers
Agenda
Day 1
First Order Process Dynamics
• Introduction to the Bump Test
• Backlash/Stiction Test
• Measuring Process Dynamics
• Introduction to Lab Simulation & Exercises
Introduction to Lab Simulation & Exercise
Tuning for Self-Regulating Processes
• Explanation of PID parameters
• Review of various different forms of PID Algorithm
• Quarter-Amplitude Tuning Method
• Lab Exercise: Quarter Amplitude Tuning
Lambda Tuning
• Choosing Lambda
• Calculation of Gain and reset tuning parameters
• Tuning examples & Lab Exercise
Day 2
Lambda Tuning for cascade & interacting loops
• Lab Exercise
Lambda Tuning for Integrating Processes (Level Control)
• Calculation of Process Dynamics
• Tuning Objectives
• Choosing Lambda
• Calculating Tuning parameters
Lab Exercise for Level Control
• Calculation of Process Dynamics
• Choosing Lambda
• Calculation of Tuning Parameters
Process Control Techniques 1
Webinar
•
Feb 22, 2022 - Feb 23, 2022
$995
•
9AM-3:30PM EST | 6.5hrs
Process Control Techniques 1
Webinar
•
Mar 29, 2022 - Mar 30, 2022
$995
•
9AM-3:30PM EST | 6.5hrs
Process Control Techniques 1
Webinar
•
Apr 26, 2022 - Apr 27, 2022
$995
•
9AM-3:30PM EST | 6.5hrs
Process Control Techniques 1
Webinar
•
May 31, 2022 - Jun 1, 2022
$995
•
9AM-3:30PM EST | 6.5hrs